See the list of free activities available through 11 By 11. Contact us to find out more about each activity and to discuss your requirements.
Last Updated 11 February 2021
All activities are free to Islington schools. Complete our form to express an interest in any activity listed.
Activities are sorted by sector. Use the menu to jump to each section.
​Music
Royal Opera House
Curriculum:ArtDesignEnglishHistoryPSHE
Discover, explore and immerse your classroom in the world of opera, ballet and theatrecraft through the Royal Opera House's bespoke learning programme for schools and teachers.
Royal Opera House Create and Sing programme 2021:
Create and Sing is an innovative singing and drama programme for Key Stages 1-3, which supports young people's creative learning and gives voice to their creativity.
This two-part twilight training course, led by ROH drama and music practitioners, introduces the programme, pedagogy and resources. Teachers are then guided through imaginative approaches to making opera to support students' singing and creative learning. Each training course focuses on our 5-lesson Explorer courses, based on either Hansel and Gretel or Carmen.
Please follow the links below to book onto this course:
Create and Sing Hansel & Gretel part 1 03/03/21 16:00-18:00
Create and Sing Hansel & Gretel part 2 09/03/21 16:00-18:00

Create and Sing Carmen part 1 18/03/21 16:30-18:30
Create and Sing Carmen part 2 21/04/21 16:30-18:30
​Heritage and Museums
London Metropolitan Archives
Curriculum:ArtDesignEnglishHistoryScience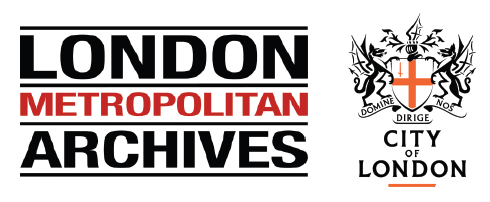 London Metropolitan Archives offer the unique opportunity to work with primary source material in a dedicated education space. From bespoke sessions to in-depth exploration of themes, students will be inspired by working with original local history resources and learn through first-hand experience of documents, behind the scenes tours and practical activities.
In Your Own Backyard
Exploring your local area is an exciting and fascinating way to discover history and the changes which have taken place in your local area over time. Find out what stories lie behind local landmarks and discover the different people who lived and worked in your community. Maps, documents, plans and prints provide the evidence.
Free Online Workshop: All school workshops have history, geography and citizenship embedded within them and provide numerous links to other subjects. Art, storytelling, guided walks and STEM activities are used to deliver exciting sessions linked to the National and London Curriculums.
Spring Term 2020/21 update
Due to current Covid-19 government restrictions we will be unable to host school groups on site at the Archives until further notice. Through the spring term we will be offering online Zoom sessions. as well as socially distanced/self-guided walking tours.
Contact us to express interest in this free activity.
British Museum
Key Stage: KS2
British Museum's: Virtual Visits
Connect your classroom to the British Museum for a live interactive workshop, and your students will be taught remotely by an expert from the British Museum.
Virtual Visits are live interactive workshops linking your classroom to an expert in one of the British Museum's learning rooms. They have been designed to incorporate a broad range of learning techniques. Your students will take an active role throughout the Virtual Visit.
Through live activities, interactive quizzes and thought-provoking questions your class will enhance their knowledge and understanding of the past. The expert will help them develop their historical enquiry skills and challenge them to think critically.
Workshops are available every weekday, and booking on the British Museum website is essential.
Session times:
11.00–12.00
12.45–13.45
​14.15–15.15
Topics:
Booking is essential, and close three weeks prior to the event date.
Book British Museum Virtual Visits
If you need further support email the British Museum or call 020 7323 8181. Bookings close three weeks prior to the event date.
The Liliesleaf Trust UK
Key Stage:KS2
Curriculum: CitizenshipHistoryPSHEScience
The Liliesleaf Trust UK is creating a Centre of Memory and Learning (CML), within the former headquarters of the African National Congress (ANC) at 28 Penton Street, Islington. The CML will be dedicated to the heritage of the South African liberation struggle, international solidarity against apartheid, racial injustice and positive activism. Highlighting the contributions of Black, Asian and people of mixed heritage to the struggle is central to the CML's mission as is supporting learning from and about diverse and inclusive histories.
Cultivate a Garden – Virtual or In School Workshop
Cultivating a Garden is a virtual workshop (delivered by Zoom or Teams) that mixes themes of community, justice, collaboration whilst exploring Islington's anti-apartheid legacy. The workshop explores the unique habitats and heritage of South Africa, its plants, animals and people whilst investigating concepts of collaboration and resilience - in nature through plant/animal adaptations and through solidarity from people in the UK/Islington during apartheid. It includes a craft activity that offers young people the opportunity to shape the design of a new community learning garden for the borough.
We recommend a minimum of one hour for this session and can offer up to two hours (or two distinct sessions). Limited number of sessions available.
Contact us to express interest in this free activity.
​Visual Art, Craft and Design
The Courtauld
Key Stage:KS2
The Courtauld is a centre for the study of art history and home to the Courtauld Gallery. The Courtauld's Public Programme offers free art and art history workshops, assemblies, and talks in schools and sixth form colleges.
Art and Maths Workshops
We are now offering virtual workshops delivered live online by our educators into your classroom or for home schooling.
Workshops are run by our specialist educators and have been adapted to maximise the online experience. Students will engage with the richness of art history, the collection and artists' techniques whilst being supported to share their ideas and opinions with each other.
Our workshops
raise confidence in sharing and developing ideas
develop visual analysis skills
incorporate creative activity
Talks and Assemblies
We can arrange talks and assemblies with arts professionals, supporting students by helping them to identify the different pathways and careers available to them in an ever-changing world, learning about diverse roles within a cultural organisation as well as university courses, empowering them to make knowledgeable decisions about their futures.
Please email us directly at education@courtauld.ac.uk to arrange a talk or assembly..
Estorick Collection of Modern Italian Art
A Grade II listed Georgian town house holding an art collection known internationally for its core of Futurist works, as well as figurative art and sculpture dating from 1890 to the 1950s. Our broad exhibition programme addresses artists and movements across fine art, photography, graphic design and fashion that questions our understanding of Italian art and culture.
Free Art Talks Online
Explore our 20th century collection of Italian modern art with a free 20 minute online talk with our education staff. The talks will introduce the key art movements in our collection from Futurist and Metaphysical art movements alongside artists such Amedeo Modigliani and Giorgio Morandi. Talks are also available on our current exhibition Italian Threads: MITA Textile Design 1926 - 1976.
Free Self-Guided Visits
Activity on hold during November 2020 lockdown
Visit the Italian Threads: MITA Textile Design 1926 - 1976 online exhibition and their permanent collection when we're closed to the public to help maintain your 'bubbles'. Activity resources are also available to help support your visit.
Free Creative Workshops
Activity on hold during November 2020 lockdown
We are offering a limited amount of free workshops for Islington Schools as part of our Italian Threads: MITA Textile Design 1926 - 1976 exhibition. These are up to 2hrs long and can take place on a Monday or Tuesday when we're closed to the public.
Contact us to express interest in this free activity.
Outdoor
Arsenal Community Schools Programme
Curriculum:PSHE
Primary Virtual Assemblies
Suitable for KS1 and KS2, these 30 minute well-being focused online assemblies are delivered live on Fridays up to the Easter break. Multiple morning slots are available, and your school can book via a simple form on the Arsenal Community website.
Theatre
​Dance
​Science
Film and Digital
Literature