We are pleased to offer a range of activities for schools to apply for, taking place in Autumn 2, and Spring 1 and 2. Schools must complete a form to apply for any activity, and this will be allocated by the 11 by 11 team as availbility allows.
Islington Enrichment Offers and Coronavirus (11 by 11 and 100 Hours World of Work)
We are very pleased to have a range of blended offers available for schools in the 2021-22 academic year. As our activity partners rebuild their capacity and adapt ways of working following the impacts of the coronavirus pandemic, we expect to continue offering activity and delivery in a hybrid format this year. Online only activity is marked out on the menu, and many offers are adaptable.
Should additional health and safety guidelines and regulations be implemented this year, we will communicate any changes to you. Please also be mindful to communicate any precautions or guidelines from your setting to us and our providers ahead of activity taking place. We look forward to working with you again this year and ensuring the safety of your school community and our partners.
If you have questions please get in touch via the email addresses below:
Key Menu Dates
Time Period for Schools Activity to Take Place: Autumn 2 (Monday 1 November to Friday 17 December 2021) and Spring 1 and 2 (Tuesday 4 January – Friday 1 April 2022)
Introductions for Schools to Cultural Organisations: Monday 4 - Friday 8 October 2021
All activities are free to Islington schools. Complete our form to express an interest in any activity listed.
11 by 11 Secondary Activity Menu: Autumn and Spring Term 2021-22
Activities are sorted by sector. Use the menu to jump to each section.
Theatre
Angel Shed
Offer Type: In-Person/Online Workshop
Curriculum:English
Angel Shed is a space for children and young people of all abilities and backgrounds to access the transformative power of participation in the performing arts.
We create an inclusive, creative, and supportive space in which there are no barriers to participation, everyone's needs are supported, and all voices are listened to and valued.
Workshops
We can offer performing arts workshops suitable for any age group, incorporating devised theatre, music, dance, and creative games – or focusing on one or two areas. Our workshops provide a safe place for children to express themselves, develop confidence, and grow into curious, creative and courageous young people.
SEN/PMLD/Alt Provision: all our work is inclusive and we regularly work with children and young people with SEN/PMLD and in Alternative provision. There are no barriers to participation, everyone's needs are supported, and all voices are listened to and valued.
Contact us to express interest in this free activity.
Company Three
Curriculum:English
Company Three is a theatre company working with young people in Islington. We exist to create a world where teenagers are listened to, understood and celebrated. We train our members as theatre-makers, helping them to understand themselves and the world around them, and to create work that allows them to express who they are.
Inspiring talks to young people by young people. Members of the award-winning company will talk of their experiences in the theatre and their inspiring journeys to become theatre-makers and young professionals.
Free schools workshops We offer drama workshops for all years at secondary schools designed to support the needs of each class and their current focus.
Teacher Support We are able to support teachers delivering drama at school with directing support and technical knowledge to aid exam performances or school performances.
Contact us to express interest in this free activity.
Fourth Monkey
Curriculum:English
Fourth Monkey have new workshop offers aimed at young people considering their options for higher education or further professional vocational training:
Virtual Schools Workshop – while it is not currently possible to hold physical sessions, students will be guided through a drama workshop using a combination of live and recorded work. For groups of 10 to 20 students.

Virtual Q&A session with Steve Green, Fourth Monkey's Artistic Director – a chance for students to ask any questions they have about drama school, actor training and specifically of course Fourth Monkey's BA programme. Q&A sessions can be during class time for students and teachers only, or after school to incorporate parents as well.
Students and teachers alike can also explore the Monkey House, our London training base, using our 360 virtual tour to capture the flavour of training at Fourth Monkey.
Contact us to express interest in this free activity.
National Youth Theatre
Curriculum: English
This year the National Youth Theatre is again offering the Islington Pledge – providing Islington residents aged 11-25 who meet the below criteria the chance to sign up to the National Youth Theatre Hub and Audition to become a Member for free.
You are currently aged between 11-25
You live in the London Borough of Islington
And at least one of the following applies to you:
You have been eligible for free school meals in the last 6 years
You are currently in care or are a care leaver
You are a full time carer for a parent or sibling
You are a single parent and currently aged 14-25
You are an 'estranged student'
You are eligible for Pupil Premium
You have an EHCP plan in place for your Education, or have had a prior Statement of Special Educational Needs that covers your last year in Full Time Education
Please see more here for details https://www.nyt.org.uk/islingtonpledge and you can contact us or apply directly
Young Actors Theatre Islington (YATI)
Free Drama Workshops
Young Actors Theatre is a vibrant and busy community theatre, drama school and talent agency offering workshops in acting, musical theatre and singing and regular performance opportunities for ages 4-24.
Free Drama Workshops - During term time between at the Young Actors Theatre. Sessions can be tailored to your group and to areas of the curriculum.
Contact us to express interest in this free activity.
Heritage and Museums
The Liliesleaf Trust UK
Type: Activity and Resources
Curriculum: CitizenshipHistoryPSHEScience
1. Murder in Paris: Why Dulcie September? Suitable for KS4/KS5
One screening, free downloadable teaching resource and supporting workshop is available for an Islington School – this will be the UK premiere of the educational cut of Murder in Paris: Why Dulcie September?
Dulcie September was a South African activist and grew up in a segregated community for people of mixed heritage. She came to the UK in exile, living and working in Islington for over a decade to continue the struggle against apartheid. Whilst the ANC representative in Paris, she was assassinated and those responsible have never been brought to justice. The documentary explores the complexities of her story and the workshop will explore the continued relevance of the institutional corruption, systemic racism and quest for justice that her story narrates.
2. Cultivate a Garden: Suitable for KS3, KS4 and SEND Settings
Cultivating a Garden is a workshop that mixes themes of community, justice, collaboration whilst exploring Islington's anti-apartheid legacy. The workshop explores the unique habitats and heritage of South Africa, its plants, animals and people whilst investigating concepts of collaboration and resilience - in nature through plant/animal adaptations and through solidarity from people in the UK/Islington during apartheid. It includes a craft activity that offers young people the opportunity to shape the design of a new community learning garden for the borough that celebrates black history.
3. Women Against Apartheid – exhibition & workshop. Suitable for KS3, & 4
This workshop that will visit a new online exhibition (launching August 2021) that highlights and celebrated the significant and often overlooked contributions of women against apartheid during the period of 1950-1965 in South Africa, offering insight into the lives and work of Black women and their allies during this time in the struggle against apartheid.
Students will be asked to respond creatively to the women's stories during the workshop, and follow-on activities will be provided for teachers to continue developing the themes and narrative investigations.
Please contact us to express interest in either of these free activities
4. Ethical Leadership virtual exhibition & workshop. Suitable for KS3, & 4
The Liliesleaf Trust UK and playwright, creative produce and theatre for development (social change) specialist Matthew Hahn are offering online Ethical Leadership Workshops. These are a unique opportunity to work with primary interviews of the former liberation leaders of South Africa and selected texts from The Complete Works of William Shakespeare (including Hamlet, Macbeth and Henry V and Julius Ceasar). The aim of the workshop is to inspire the participants to create a pathway to ethical leadership through the words of William Shakespeare & former South African political prisoners including Nelson Mandela, Sonny Venkatratham, Ahmed Kathrada, Andrew Mlangeni and others.

This programme has been specifically adapted from an in-person workshop to an online workshop and will utilize breakout rooms and screen sharing to enhance the programme. Suitable for KS3&4 and supporting English, History, Performing Arts and Citizenship curriculums.
5.
Islington's Local Heroes

This workshop will focus particularly on the contributions of people who worked and/or lived in Islington in the international struggle against apartheid. The session particularly highlights and celebrates the significant and often overlooked contributions of women to the cause, offering insight into the lives and work of Black women and their allies during the struggle against apartheid.

Students will be asked to respond creatively to the stories told during the workshop, and follow-on activities will be provided for teachers to continue developing the themes and narrative investigations.
London Metropolitan Archives
Curriculum:
Art
Citizenship
Design
English
Geography
History
PSHE
Science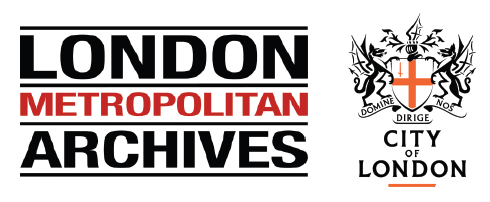 London Metropolitan Archives offer the unique opportunity to work with primary source material in a dedicated education space. From bespoke sessions to in-depth exploration of themes, students will be inspired by working with original local history resources and learn through first-hand experience of documents, behind the scenes tours and practical activities.
In Your Own Backyard
Exploring your local area is an exciting and fascinating way to discover history and the changes which have taken place in your local area over time. Find out what stories lie behind local landmarks and discover the different people who lived and worked in your community. Maps, documents, plans and prints provide the evidence.
Free Online Workshop: All school workshops have history, geography and citizenship embedded within them and provide numerous links to other subjects. Art, storytelling, guided walks and STEM activities are used to deliver exciting sessions linked to the National and London Curriculums. Please note this activity is online only at present.
Contact us to express interest in this free activity.
Museum of the Order of St John
Curriculum:EnglishCitizenshipHistoryPSHEScience
Located in a Tudor gatehouse, the Museum and its collections tell many fascinating stories spanning a period of almost one thousand years.
Crusades and the Knights Hospitaller (KS3)
Visit our Norman crypt, location of Henry II's council with the Patriarch of Jerusalem in 1185, which aimed to secure a strong successor to the throne of Jerusalem. Consider the significance of key events by examining up close crusader artefacts from the Museum's collection.
Workshops take place onsite and involve a tour as well as hands-on exploration of historic artefacts. One class can be accommodated per session and the usual duration is 1.5 hours.
Contact us to express interest in this free activity.
Newington Green Meeting House
Type: Activity and Resources
Curriculum: CitizenshipHistoryPSHEScience
Meeting House Visits
Newington Green Meeting House is the historical home of the Dissenters, people that have spent their lives trying to make the world a fairer place. Today it is a fully accessible, free heritage space, ready to share its radical history and encourage visitors to think differently.

Student groups of around 30 will be split into two, one group will do a tour of Newington Green and the Meeting House to learn about the local history, stories and people whilst the other half do a creative workshop upstairs in our Mary Wollstonecraft room. Groups then swap.

We have experience working with children in alternative provision settings and will work with teachers to meet the needs of students. The workshops and tours can be adapted to take into account adaptations needed for processing, questioning, social anxiety, time to run around, regular breaks etc. The building has a hearing loop and is wheelchair accessible.
Contact us to express interest in this free activity.
Positive Steps
Type: Activity and Resources
Curriculum:ArtDesignEnglishHistory Citizenship
Positive Steps houses the largest, most authoritative collection of primary source material on Black performance and social history in Britain from Roman times onwards. Founded in 1990, it is a vehicle for exploring, interpreting and educating about the Black experience in British history.
Forget Me Not Day: Workshop Programme
The Positive Steps 'Forget-Me-Not Day' project will help plug the gap that still exists within the national curriculum regarding The Great War's Black British soldiers and the colonial regiments of Allied and Central Powers and will also explore the contributions of Black civilians, particularly Entertainers during WW1.
Positive Steps workshops and educational programme offer cross curriculum links with history, creative writing, citizenship/identity, music, art, and drama.
Our workshops will explore the resonances in the post war British Commonwealth migrant communities and enable young people to examine their own heritage and understand the interplay across cultures and will ultimately inform the creation of the 'Forget-Me-Not Day' Heritage Learning Pack, which will be available for all Islington schools.
Contact us to express interest in this free activity.
Visual Art, Crafts and Design
Barbican
Offer Type: In person Activity
Free Gallery Tickets for under 14s, £3 tickets for 14+ students, and Guided School Tours
A world-class arts and learning organisation, the Barbican pushes the boundaries of all major art forms including dance, film, music, theatre and visual arts.
Schools and education groups are welcome at the Barbican Art Gallery with all under 14 years free of charge. Renowned for a diverse range of exhibitions, the Gallery is a stimulating place for students to experience major artworks of the world's leading visual artists as well as learn about contemporary and modern art.
Join us to explore Japanese American sculptor Isamu Noguchi (1904-1988); one of the most experimental and pioneering artists of the 20th century. This exhibition, which is his first touring retrospective in Europe for 20 years, focuses on Noguchi as a global citizen and his risk-taking approach to sculpture as a living environment.
Over 150 works are presented, including an extraordinary range of sculptures – made in stone, ceramics, wood and aluminium – as well as theatre set designs, playground models, furniture and lighting. Embracing social, environmental and spiritual consciousness, Noguchi believed sculpture could 'be a vital force in our everday life' and saw art 'as something which teaches human beings how to become more human.'
Visits welcome at any time. School Visits are free for all under 14s. Other secondary and sixth form (up to age 19) young people can attend for £3 per student
There will be specific guided school tours available every Tuesday through November.
Find out more here: https://www.barbican.org.uk/whats-on/2021/event/noguchi
Contact us to express interest in this free activity.
The Courtauld
The Courtauld is a centre for the study of art history and home to the Courtauld Gallery. The Courtauld's Public Programme offers free art and art history workshops, assemblies, and talks in schools and sixth form colleges.
Virtual Workshops
We are now offering virtual workshops delivered live online by our educators into your classroom.
Workshops are run by our specialist educators and have been adapted to maximise the online experience. Students will engage with the richness of art history, the collection and artists' techniques whilst being supported to share their ideas and opinions with each other.
Our workshops
raise confidence in sharing and developing ideas
develop visual analysis skills
incorporate creative activity
Session Themes:
Art, Portraiture and Identity

Art and Impressionism

Art and Colour

Art and Maths

Art and Curation
Please email directly at education@courtauld.ac.uk to arrange a session
In Person Activity:
The Courtauld looks forward to reopening for gallery visits in 2022, please look out for updates later in the year.
Crafts Council
Craft School: Yinka's Challenge
The Craft School challenge is a nationwide competition to get primary and secondary school students to submit a craft project on one of three themes: play, storytelling, and empowerment.
The challenge has been set by Crafts Council trustee and multidisciplinary artist Yinka Ilori and will take place from September 2021 to March 2022. It will encourage and nurture craft thinking and making and provide a moment to celebrate the brilliant craft creativity of a younger generation.
Register to take part here: https://www.craftscouncil.org.uk/learning/craft-school-yinkas-challenge
Cubitt Artists
Curriculum: ArtCitizenshipDesign
Cubitt is an artist-led organisation based in Islington, London. Founded by a group of artists in 1991, Cubitt consists of a non-profit gallery, 32 artist studios and a locally focused education programme. The gallery programme is made up of exhibitions of contemporary art that last between four to six weeks.
Assemblies
Cubitt can offer Assembly Talks to:
• introduce Cubitt
• discuss what art is and what an artist does
• take the form of a Q&A
Contact us to express interest in this free activity.
Estorick Collection of Modern Italian Art
Type: In-person visit
A Grade II listed Georgian town house holding an art collection known internationally for its core of Futurist works, as well as figurative art and sculpture dating from 1890 to the 1950s. Our broad exhibition programme addresses artists and movements across fine art, photography, graphic design and fashion that questions our understanding of Italian art and culture.
Creative Writing: Art Collection Catalogue (KS3)
This workshop will introduce the Estorick Collection's permanent collection of modern Italian art through discussion, imaginative interpretation and a series of playful reading and creative writing activities for year 7 students. Posing as curators the students will focus on writing fictionalised content to replace our artwork labels, information panel text and artist biographies. All the content created by each school group will be designed into a collaborative digital art collection catalogue to share.

Giorgio Morandi: Mark Making (KS2-4)
Explore the etchings of artist Giorgio Morandi in our collection and experiment with different ways to compose a still life and create still life drawings using different mark making techniques. Workshops take place on a Monday or Tuesday when we are closed to the public and can offer exclusive use of the gallery spaces.

Free Art Talks (KS1-5)
Free 20 minute tours around the museum on themes of Futurism, Still Life, Portraits, Sculpture and Materials and Landscapes and Cityscapes and WW1.
Contact us to express interest in this free activity.
Jacky Oliver
Curriculum: ArtCitizenshipDesign
In-person Artist Workshops (Mixed-media or Casting)
(Half-day or Day-long Workshop)
Option 1: Mixed media workshops
Your group will be introduced to the working processes of an artist, and will work with a variety of materials to explore a theme and create artwork around it.
Options include: Sculpture: using materials such as wire, mod roc, recycled materials, etc. Collage/ Bookmaking: Looking at map and primary materials, and using drawing, collage and stamping to create 2D artwork such as an artist book.
Option 2: Cuttlefish Casting (Max 15 students)
Participants will be introduced to the technique of casting using pewter in a cuttlefish bone.
Half-Day workshop: Drawing ideas, carving in cuttlefish, heating and pouring pewter
Full-Day workshop: Drawing ideas, experimenting with casting using clay and plaster, refining ideas. Carving cuttlefish, heating and pouring pewter.
Contact us to express interest in this free activity.
Southbank Centre & Hayward Gallery
Southbank Centre is the largest arts centre in the UK and one of the nation's top five visitor attractions. We seek out the world's most exciting artists, from household names to fresh new talent, and give them space to showcase their best work. Hayward Gallery is a world-renowned contemporary art gallery at Southbank Centre.
Free visit to Hayward Gallery Exhibition Mixing It Up: Painting Today
Thursday 18 November 2021, 11am-1pm. Special schools-only hours for the Hayward Gallery Exhibition Mixing It Up: Painting Today including a curator talk and Q&A.*
Mixing It Up brings together 31 contemporary painters who exploit the unique characteristics of their medium to create fresh, compelling works of art that speak to this moment. Featuring three generations of artists who live and work here, Mixing It Up highlights the UK's emergence as a vital international centre of contemporary painting. Reflecting the international character of the painting scene in this country, the participating artists come from a diverse range of backgrounds and nationalities: over a third of the participating artists were born in other places, including countries in Africa, Asia, South America and North America.
*Southbank Centre is happy to arrange for bespoke school visits during gallery opening hours should this date and time not be suitable for your school.
Contact us to express interest in this free activity.
​Music
Guildhall School of Music and Drama
Type: In-person visit
Music
Guildhall School is a vibrant, international community of musicians, actors and production artists in the heart of the City of London.
A global leader in creative and professional practice, we promote innovation, experiment and research, and are also one of the UK's leading providers of lifelong learning in the performing arts, offering inspiring training for children, young people, adult learners, and much more.
Opera Scenes Performances Visit
Secondary classes are invited to visit performances in development by Guildhall School undergraduates and postgradutates. Visits will provide young people with an introduction to Opera through watching performers of a similar age sing and act extracts from various operas in a modern and accessible way.
Extracts may include famous operas such as The Marriage of Figaro, Don Giovanni or The Barber of Seville, as well as rarer pieces. Most extracts will be in the original language rather than English translation.
Contact us to express interest in this free activity.
Taste of Guildhall Acting Workshops
Taste of Guildhall Acting workshops are run by Guildhall acting alumna and give students a chance to experience the Guildhall style of training, either online or in-person at your school or youth club.
These sessions are great for all students interested in acting, but would particularly support those studying GCSE & A-level Drama. Sessions can happen online or at your site.
Contact us to express interest in this free activity.
London Sinfonietta
Type: Online Activitiy
Curriculum:MusicEnglishHistory
Composition Challenges
Become a composer! Composition Challenges invites schools to compose new music for the London Sinfonietta inspired by the works and musical ideas of living composers.

Each challenge supports the music curriculum and provides links to other curriculum areas to strengthen learning.
Free to access online, they are designed to be easy to use and accessible to all, regardless of ability or experience. We can also support your work with live, in-school workshops.
Send your compositions to us and selected works will be performed by our musicians in concert!
Find out more and sign up: Composition Challenges | London Sinfonietta
Literature
Reading Agency
Type: Blended learning
Key Stage:SENDKS3 (Year 7 Specific)
Music
The Reading Adventure
The Reading Adventure is an online reading for pleasure game which any child in year 6 or 7 can sign up to in Islington.
The game invites children to select a reading adventure based on six interest areas, including sport, music, art and crafts, science and technology, nature and the environment and cooking. When they complete activities in their adventures they win prizes in the game and once they have finished one adventure they can choose another one or 'level up' to more challenging activities.
The reading activities can all be completed using the local library or school library and will include workshops and fun creative activities in libraries and community settings as well as a range of reading from very simple and easy activities to more challenging ones. Children who are keen readers will be able to choose activities that stretch and widen their reading, while those who are developing readers will enjoy achieving through shorter activities such as reading song lyrics, cartoons or poems which will show that every child can read for pleasure.
Schools can sign up to register their year 6 and year 7 classes for the game and to receive an activity programme which they can promote and add to with school-based activities as well.
Contact us to express interest in this free activity.
Film and Digital
Access Creative
Curriculum: ArtComputingDesignEnglishMathsMusic
Offering a wide range of courses in Games, Media, Music and Events, Access Creative College has been delivering creative education for over twenty-five years.
Our past students include Ed Sheeran, Rita Ora and Jess Glynne, among many others, and we are committed to providing excellent quality training for young people entering the creative industries. The college delivers creative education at campuses in seven cities and is dedicated to broadening its provision to become the number one choice for creative training in the UK.
Our Schools Engagement Team work with highly skilled creative practitioners to give young people the opportunity to immerse themselves in practical activities, which help young people to visualise their next steps into creative training options in further and higher education.
We offer a range of activities to let your students explore and understand skill sets that are required within different sectors of creative industries.
Groups can organise a tour at our London Campus, or our team is available to come to your school and deliver activities such as creative careers assemblies, workshops or taster days, and careers experience sessions.
In-school Activities
1.) Workshops: Duration 1hr – 2hrs
Topics available: song writing, street art photography, games and VR experience
2.) Careers fairs: Duration 2-4 hrs
Access Creative College can attend your school's careers fairs with information about our programmes and career pathways.
3.) Assembly Talks/Presentations: Duration 1hr
We can present a creative careers industry presentation as well as an Access Creative presentation which will cover ways into the industry and everything you need to know about Access Creative College.
At Access Creative College, Shoreditch:
1.) Taster days: Duration 2-3 hrs
Schools can arrange for individual or small groups of young people to come to ACC and experience what it is like to be a student at Access Creative College in a subject of their choice. These are normally held during half term holidays.
2.) Open Days: ACC also hold open days and information is available on their website: www.accesscreative.ac.uk
ACC also hold open days and information is available on their website: www.accesscreative.ac.uk
Contact us to express interest in this free activity.
Into Film
Into Film puts film at the heart of the educational and personal development of children and young people across the UK.
Into Film Clubs
Schools can start their own free film clubs for young people under 19 years of age. Benefits include access to catalogue of over 3000 titles, downloadable resources and printable materials.
Contact us to express interest in this free activity.
Other
Isledon Youth Hubs
Type of Offer: OUT OF SCHOOL
Curriculum: ArtComputingDesignEnglishMathsMusic
Lift, Platform and Rose Bowl are youth hubs in Islington that offer free and fun activities for young people including sport, cooking, music and more. We also offer support and advice for young people who might need help with employment, mental health or relationships. Activities are aimed at young people ages 13-19, with adjustments made for individual SEND young people, subject to consultation,
Some of the activities we are able to offer include:
Gym
Sports classes (Box Fit, Archery, multi-sports and football and more)
Music Recording Studio
Drama
Band and instrument tuition
Afrobeats Dance
Cooking
For more information, please contact:
Lift Youth Hub – Judith Samuel: Judith.samuel@isledon.co.uk
Platform Youth Hub – Anna Bennett: Anna.bennett@isledon.co.uk
Rose Bowl – Clive Tachie: Clive.tachie@isledon.co.uk
Dance
Breakin' Convention
Do your students want to bring an idea to life with a team? Create an EP? Make a music documentary? Act? Rap? Create a live event? Something else? Here is their chance!
Breakin' Convention is the award-winning and critically acclaimed powerhouse behind a hip hop theatre revolution. Working with the most respected, innovative and inspirational artists, Breakin' Convention is at the vanguard of the global development of the hip hop theatre genre, through its world-renowned festivals, international touring, professional development, youth projects and educational programmes.
Assembly Talk
Shay D & Capo Lee, artist mentors from Breakin' Convention are offering Assembly Talks for young people to introduce free, after school, opportunities for artist development in the local area for 13-18 year olds.
Examples of activity include:
make music from rap to spoken word,
create a film with a soundtrack,
make a music documentary,
work on DJ skills or radio presenting or
putting on a live event.
Breakin' Convention' work with young people in 12-week project slots which run throughout the year. 2021-22's first block of sessions begin 21 September, and applications are open now for interested students: Student Application Form
Schools and education settings can view a video of the last Islington project, below: